Category
Desk Components
Furniture
Home & Garden
Home Office & Supplies
Home Office Furniture
Office Furniture
Office Furniture Accessories
Office Furniture Partitions
Office Products
Office Storage & Organization
Office Supplies
Color
Manufacturer
Acco Brands
Gbc Office Prod/quartet
Quartet
Material
Aluminum
Polycarbonate
Silver
Price Range
Size
30 Inch
38 Inch
64 Inch
65 Inch
68 Inch
Large
click for more info...
Quartet Workstation Privacy Screen, 64" x 38", For...
More Prices
click for more info...
Quartet WPS2000 Privacy Screen, f/ 65-Inch Panels,w/Extender...
Amazon Marketplace
$408.60
Free Shipping!
More Prices
click for more info...
Quartet Premium Workstation Privacy Screen - WPS2000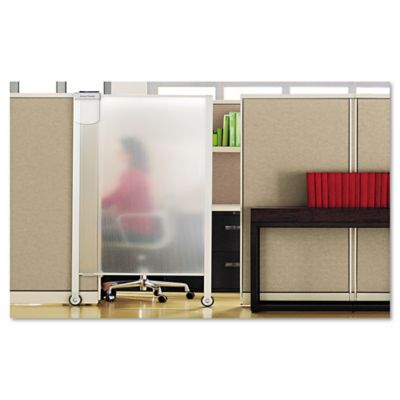 Office Depot/OfficeMax
$409.99
More Prices
FindersCheapers strives to maintain the accuracy of product and pricing information displayed on our site, but we do not guarantee the accuracy of the information. If there is a pricing, coupon, or other information discrepancy between FindersCheapers and a merchant's site then the information on the merchant's site will apply. FindersCheapers cannot be held liable for any actions taken based on the information provided and FindersCheapers shall not be held responsible for any loss or damage resulting from business conducted with companies listed on FindersCheapers. FindersCheapers receives compensation from all merchants whose products are displayed. Refer to our Conditions of Use and About Us pages for complete details. To report a pricing error,
click here.