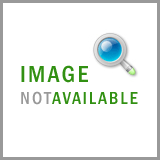 Nintendo 3DS XL - Blue/Black with Mario Kart 7 Pre-Installed - DS-SPRSBKDA
UPC

045496780388

Operating System Nintendo 3DS
Format Video Game
From humble beginnings with one simple screen and a few buttons, the handheld console transformed to become a window into other worlds. Vivid colors, brilliant action, 3D depth and a 90% larger screen await you on the other side of the Nintendo 3DS XL. Created without the need for 3D glasses, this game system provides an elegant and easy-to-see way to enhance your viewing experience with the naked eye. Decide how much 3D you want to see with the Depth Slider, from no 3D all the way to the wonder of maximum 3D. This Nintendo 3DS XL comes with Mario Kart 7 pre-installed, so get ready to start your engines and race through the Mushroom Kingdom as your Mii or one of your favorite Nintendo characters. In addition to 3D visuals, this 3DS XLoffers a variety of other features to enrich your gaming experience. Operate the bottom touch screen with the stylus and take pictures and more with the inward-facing camera and dual outward-facing cameras. Connect with your friends, other gamers and wireless hotspots with the StreetPass and SpotPass communication modes. A circle pad, new input and controls and the mammoth new XL screen complete the package. Are you ready to enter an even bigger world of handheld gaming?