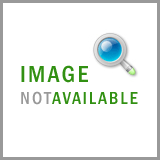 Technology of Corn Wet Milling and Associated Processes (Industrial Chemistry Library) (English and Spanish Edition) - Paul Harwood Blanchard, Hardcover
Release Date 6/1/1992
ISBN-13

9780444882554

| 978-0-444-88255-4
ISBN

0444882553

| 0-444-88255-3
Format Hardcover
Author(s) Paul Harwood Blanchard
Corn (maize) wet milling, in some form, has been practised commercially for about 150 years. During this period there have been spectacular increases in process efficiency, in the amount of corn being handled, and in the size of individual wet milling plants. In recent years, expansion of the industry has been the result of the development and widespread application of specialized products such as modified starches and fructose syrups. At present, expansion is directed towards the production of fuel alcohol, and smaller-scale specialties such as fermentation products and cyclodextrins. The various processes associated with the wet milling of corn, from the practical standpoint of those involved in designing, operating and improving such plants are covered in this book. The relevant characteristics of corn, the operations involved in the milling process, the production of the usual range of starches, syrups and by-products and the operation of some ancillary services are described. A chapter on fuel alcohol is also included. The subject matter is presented from a practical rather than an academic viewpoint, and is intended to assist those whose job it is to design workable processes, and those who must make the processes work.